Una solución completa y de fácil uso
diseñada específicamente para
entidades de distribución, hospitales
y farmacias, para cumplir con
la regulación FMD europea.
A partir del 9 de febrero del 2019, para poder distrubir y comercializar medicamentos dentro la Unión Europea, los mayoristas, hospitales y farmacias, deben obligatoriamente realizar la verificación y desactivación en el repositorio nacional, de los medicamentos que se consideren en alto riesgo de falsificación.
Como proveedores de soluciones tecnológicas, expertos en la industria farmacéutica, con Verifarma Distribuidores & Dispensers ayudamos a cumplimentar con la reglamentación, y minimizar el riesgo de falsificación de medicamentos.
¿Cuándo debo realizar la verificación de la autenticidad del identificador único de un medicamento?
a) Those returned by other wholesalers or persons authorised or entitled to supply medicinal products. 
b) Medicinal products distributed by persons who are neither the manufacturer nor a wholesaler holding the marketing authorisation nor a designated wholesaler.
Functionalities – FMD Transactions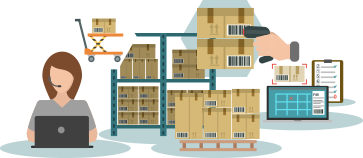 Escaneo de código de barras 2D.

Verificación de la autenticidad del código único identificador.

Desactivación de identificadores únicos en los siguientes medicamentos:

Distribuidos para su comercialización o dispensados al paciente.
Distribuidos fuera de la Unión Europea.
Destinados a su destrucción.
Pedido como muestra por las autoridades competentes.
Devuelto por otros mayoristas o personas autorizadas para dispensar medicamentos, y no puedan ser devueltos al stock existente.
Distribuidos a las personas o entidades mencionadas en el artículo 23, cuando así lo exija la legislación nacional, de conformidad con el mismo artículo.
Robado.

Revertir el estado desactivado de un código único identificador a estado activado.

Posibilidad de ingreso manual del código único identificador.

Comunicación con SEVEM y repositorios nacionales.

Registro de todos los eventos y transacciones FMD.
How to buy it
Verifarma for Wholesalers | Plans
Feature
FMD Transactions & Compliance
Mobile & Web App devices
Bulk Verification
Support
Multi User and Multi Site
ERP Integration & Aggregation
Enterprise Security and Audits
Dedicate Project Management
Users
Scans
Monthly
Yearly
Single
1

Ticketing
–
–
–
–
1
Unlimited
€39
€429
Essential
3

Premium
–
–
–
–
1
Unlimited
€135
€1485
Pro
Unlimited

Proactive

–
–
–
Multiple
Unlimited
€328
€3608
Enterprise
Unlimited

Managed

Multiple
Unlimited
Ask Quotation
Ask Quotation
How to buy it
Verifarma for Wholesalers | Plans
Single
FMD Transactios & Compliance
Mobile & Web App up to 1 devices
Bulk Verification
Ticketing Support
–
–
–
–
Unlimited Scans
1 User
€39 Monthly
€429 Yearly
Essential
FMD Transactios & Compliance
Mobile & Web App up to 3 devices
Bulk Verification
Premium Support
–
–
–
–
Unlimited Scans
1 User
€135 Monthly
€1485 Yearly
Pro
FMD Transactios & Compliance
Mobile & Web App unlimited devices
Bulk Verification
Proactive Support
Multi User and Multi Site
–
–
–
Unlimited Scans
Multiple Users
€328 Monthly
€3608 Yearly
Enterprise
FMD Transactios & Compliance
Mobile & Web App unlimited devices
Bulk Verification
Managed Support
Multi User and Multi Site
ERP Integration & Aggregation
Enterprise Security and Audits
Dedicate Project Management
Unlimited Scans
Multiple Users
Monthly Ask Quotation
Yearly Ask Quotation
Countries where we operate






Contact us for more information and advice